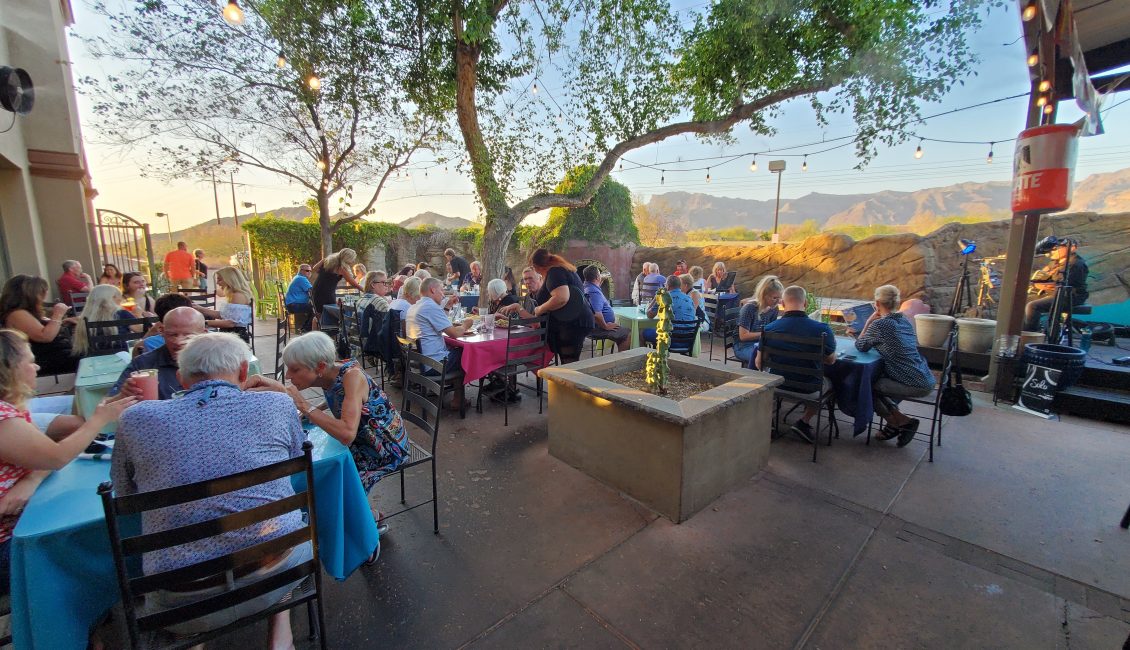 Family owned and operated, this Mexican restaurant opened in 2001 and their family recipes are used through out the menu. It's traditional Mexican with a modern twist on specials. Located in the East Valley of Phoenix in a small town called Gold Canyon, De La Cruz has the best patio and best margaritas around. There is a fireplace outside for the cooler nights and a full misting system with fans for when it gets hot. One larger bar is located outside on the patio and the other main bar is located when you first walk into the restaurant.
Owner/Chef : Orlando Jerez
Manager : Julie
Live music is every Friday night from 5:30pm to 8:30pm. They are open from Tuesday through Saturday and the community isn't a late night group so typically the restaurant/bar is closed by 10:30pm on Friday & Saturday nights.
They also do small events such a tequila samplings, taco tuesday and other fun nights.